Finalmente fueron anunciados los nominados para la sexagésima octava entrega de los Premios Emmys 2016 , que serán efectuados el próximo 18 de Septiembre.
Con 23 nominaciones en total, Game of Thrones lidera la lista. ¿Ganará como mejor serie dramática del año? posiblemente. Pero para eso tendría que pasar por encima de la temporada final de Downton Abbey, las excelentes temporadas de House of Cards y Homeland; y las nuevas adiciones, Mr. Robot y The Americans. Dejando por fuera a The Good Wife.
Mientras, con la salida de True Detective, a Fargo le salió una nueva competencia en la categoría de Mejor Mini Serie con la reciente propuesta de FX, American Crime Story: The People v. O.J. Simpson, siendo la segunda más nominada después de Game of Thrones.
The Night Manager también consiguió varias nominaciones, tanto para Hugh Laurie y Tom Hiddleston, como en Mejor Mini-Serie, haciéndole frente a las dos favoritas de arriba.
Con respecto a las actuaciones, la categoría de drama siempre está bien reñida, y este año no es la excepción. En Mejor Actor figura el nombre de Kevin Spacey como el Presidente de los Estados Unidos, Bob Odenkirk por Better Call Saul, Rami Malek como el revolucionario hacker de Mr. Robot, Liev Schreiber por Ray Donovan, y Kyle Chandler por la serie de Netflix, Bloodline. Probablemente el ganador esté entre los primeros tres mencionados.
En mejor actor de mini serie se codean Bryan Cranston por All the Way, Benedict Cumberbatch por su interpretación de Sherlock Holmes, y Cuba Gooding Jr. por American Crime Story, con Tom Hiddleston de The Night Manager, Idris Elba por Luther, y Courtney B. Vance, también por American Crime Story. Tampoco estará fácil esta categoría.
El lado femenino tampoco está fácil, con las favoritas Viola Davis por esa particular abogada de How to Get Away with Murder, y la frialdad de Claire Underwood (Robin Wright) en House of Cards. Pero también la bipolar Carrie (Claire Danes) de Homeland, el millón de personajes que interpreta Tatiana Maslany en Orphan Black, y las protagonistas de The Americans (Keri Russell) y Empire (Taraji P. Henson). ¿Serán suficientes todos los personajes que Tatiana Maslany encarna para vencer a las dos grandes favoritas? Habrá que ver, pero no parece nada probable.
La categoría de mejor actriz de mini serie parece estar más despejada, posiblemente esté entre Kirsten Dunst por Fargo y Sarah Paulson por American Crime Story, quien tiene además otra nominación por su papel en American Horror Story.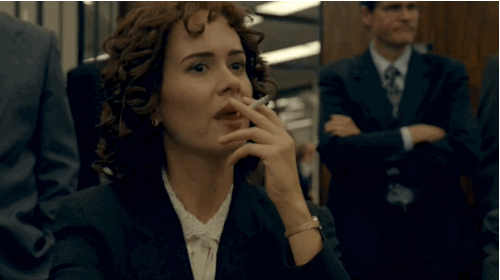 En cuanto a los secundarios, el elenco de Game of Thrones consiguió varios puestos. Desde Peter Dinklage (Tyrion), Lena Hedey (Cersei), y Emilia Clarke (Daenerys), hasta Maisie Williams (Arya), Kit Harington (Jon), e incluso Max von Sydow (El Cuervo de Tres Ojos) como invitado.
Siguiendo con Game of Thrones, es importante destacar también que tanto Jack Bender como Miguel Sapochnik están nominados por la dirección de dos increíbles episodios, The Door (6×05, el de Hodor) y The Battle of the Bastards (6×09). Sapochnik merecía doble nominación por el season finale, pero con eso nos conformamos.
Por el lado de comedia, Black-ish entra por primera vez en competencia con la serie de Amazon, Transparent, Master of None, Modern Family, Umbreakable Kimmy Schmidt de Netflix, Silicon Valley y Veep (ambas de HBO). Exluída The Big Bang Theory.
Mientras que The Leftovers, Julianna Margulies de The Good Wife, Uzo Aduba, Orange is the New Black, la cancelada Vinyl, Vera Farmiga de Bates Motel, y Girls, fueron algunos de los que se quedaron por fuera de estos Emmys 2016.
LISTA DE NOMINADOS – EMMYS 2016
MEJOR DRAMA
The Americans
Better Call Saul
Downton Abbey
Game of Thrones
Homeland
House of Cards
Mr. Robot
MEJOR ACTOR EN DRAMA
Kyle Chandler, Bloodline
Rami Malek, Mr. Robot
Bob Odenkirk, Better Call Saul
Matthew Rhys, The Americans
Liev Schreiber, Ray Donovan
Kevin Spacey, House of Cards
MEJOR ACTRIZ EN DRAMA
Claire Danes, Homeland
Viola Davis, How to Get Away with Murder
Taraji P. Henson, Empire
Tatiana Maslany, Orphan Black
Keri Russell, The Americans
Robin Wright, House of Cards
MEJOR ACTOR SECUNDARIO EN DRAMA
Jonathan Banks, Better Call Saul
Ben Mendelsohn, Bloodline
Peter Dinklage, Game of Thrones
Kit Harington, Game of Thrones
Michael Kelly, House of Cards
Jon Voight, Ray Donovan
MEJOR ACTRIZ SECUNDARIA EN DRAMA
Maggie Smith, Downton Abbey
Lena Headey, Game of Thrones
Emilia Clarke, Game of Thrones
Maisie Williams, Game of Thrones
Maura Tierney, The Affair
Constance Zimmer, Unreal
MEJOR ACTOR INVITADO EN DRAMA
Max von Sydow , Game Of Thrones
Reg E. Cathey, House of Cards
Mahershala Ali, House of Cards
Paul Sparks, House of Cards
Hank Azaria, Ray Donovan
Michael J. Fox, The Good Wife
MEJOR ACTRIZ INVITADA EN DRAMA
Laurie Metcalf as Sarah, Horace And Pete
Ellen Burstyn as Elizabeth Hale, House of Cards
Molly Parker as Jackie Sharp, House of Cards
Allison Janney as Margaret Scully, Masters Of Sex
Margo Martindale as Claudia, The Americans
Carrie Preston as Elsbeth Tascioni, The Good Wife

MEJOR DIRECCIÓN EN DRAMA
Downton Abbey: Episode 9 (6×09)
Game of Thrones: The Door (6×05)
Game of Thrones: Battle of the Bastards (6×09)
Homeland: The Tradition of Hospitality (5×02)
Ray Donovan: Exsuscito (3×12)
The Knick: This is all we are (2×10)
MEJOR GUIÓN EN DRAMA
Downton Abbey: Episode 8 (6×08)
Game of Thrones: Battle of the Bastards (6×09)
Mr. Robot: eps1.0_hellofriend.mov (Pilot) (1×01)
Homeland: The Tradition of Hospitality (5×02)
The Americans: Persona Non Grata (4×13)
The Good Wife: End (7×22)
Unreal: Return (1×01)
MEJOR COMEDIA
Black-ish
Master Of None
Modern Family
Silicon Valley
Transparent
Unbreakable Kimmy Schmidt
Veep
MEJOR ACTOR EN COMEDIA
Anthony Anderson, Black-ish
Aziz Ansari, Master of None
Will Forte, The Last Man on Earth
William H. Macy, Shameless
Thomas Middleditch. Silicon Valley
Jeffrey Tambor, Transparent
MEJOR ACTRIZ EN COMEDIA
Ellie Kemper, Unbreakable Kimmy Schmidt
Julia Louis-Dreyfus, Veep
Laurie Metcalf, Getting On
Traces Ellis Ross, Black-ish
Amy Schemer, Inside Amy Schumer
Lily Tomlin, Grace and Frankie
MEJOR ACTOR SECUNDARIO EN COMEDIA
Andre Braugher, Brooklyn Nine-Nine
Ty Burrell, Modern Family
Matt Walsh, Veep
Tony Hale, Veep
Louie Anderson, Baskets
Keegen-Michael Key, Kee & Peele
Tituss Burgess, Unbreakable Kimmy Schmidt
MEJOR ACTRIZ SECUNDARIA EN COMEDIA
Niecy Nash, Getting On
Kate McKinnon, Saturday Night Live
Gaby Hoffman, Transparent
Allison Janney, Mom
Judith Light, Transparent
Anna Chlumsky, Veep
MEJOR ACTOR INVITADO EN COMEDIA
Tracy Morgan as Host, Saturday Night Live
Larry David as Host, Saturday Night Live
Bob Newhart as Arthur, The Big Bang Theory
Bradley Whitford as Magnus Hirschfeld, Transparent
Martin Mull as Bob Bradley, Veep
Peter MacNicol as Jeff Kane, Veep
MEJOR ACTRIZ INVITADA EN COMEDIA
Tina Fey & Amy Poehler, Saturday Night Live
Melissa McCarthy, Saturday Night Live
Amy Schumer, Saturday Night Live
Christine Baranski, The Big Bang Theory
Laurie Metcalf, The Big Bang Theory
Melona Hardin, Transparent
MEJOR DIRECCIÓN EN EPISODIO DE COMEDIA
Master of None: Parents (1×02)
Silicon Valley: Founder Friendly (3×01)
Silicon Valley: Daily Active Users (3×09)
Transparent: Man on the Land (2×09)
Veep: Mother (5×04)
Veep: The Morning After (5×01)
Veep: Kissing Your Sister (5×09)
MEJOR GUIÓN EN EPISODIO DE COMEDIA
Catastrophe: Episode 1 (1×01)
Master of None: Parents (1×02)
Silicon Valley: Founder Friendly (3×01)
Silicon Valley: The Uptick (3×10)
Veep: Mother (5×04)
Veep: The Morning After (5×01)
MEJOR TV MOVIE
A Very Murray Christmas
All The Way
Confirmation
Luther
Sherlock: The Abominable Bride
MEJOR SERIE LIMITADA
American Crime
Fargo
The Night Manager
The People v. O.J. Simpson American Crime Story
Roots
MEJOR ACTOR EN TV MOVIE O MINI-SERIE 
Bryan Cranston, All The Way
Benedict Cumberbatch, Sherlock: The Abominable Bride
Idris Elba, Luther
Cuba Gooding Jr, American Crime Story:The People v. O.J. Simpson
Tom Hiddleston, The Night Manager
Courtney B. Vance, American Crime Story: The People v. O.J. Simpson
MEJOR ACTRIZ EN TV MOVIE O MINI-SERIE 
Kirsten Dunst, Fargo
Felicity Huffman, American Crime
Audra McDonald, Lady Day at Emerson's Bar & Grille
Sarah Paulson, American Crime Story: The People vs. O.J. Simpson
Lili Taylor, American Crime
Kerry Washington, Confirmation
MEJOR ACTOR SECUNDARIO EN TV MOVIE O MINI-SERIE 
Sterling K. Brown, American Crime Story: The People v. O.J. Simpson
John Travolta, American Crime Story: The People v. O.J. Simpson
David Schwimmer, American Crime Story: The People v. O.J. Simpson
Jessie Plemons, Fargo
Bokeem Woodbine, Fargo
Hugh Laurie, The Night Manager
MEJOR ACTRIZ SECUNDARIA EN TV MOVIE O MINI-SERIE
Melissa Leo, All The Way
Regina King, American Crime
Sarah Paulson, American Horror Story: Hotel
Kathy Bates, American Horror Story: Hotel
Jean Smart, Fargo
Olivia Colman, The Night Manager