Finalmente se conocen los nominados para una de las premiaciones más importantes de la televisión. La vigésima segunda edición de los Critics' Choice Awards, donde la crítica recompensará a las mejores series y más destacados actores de la TV.
En estos premios sigue firme en el listado el éxito de cadena FX, American Crime Story: The People v. O.J. Simpson, también las ya esperadas Game of Thrones, Better Call Saul y Mr. Robot. Mientras se suman algunas nuevas adiciones, This is Us; la nueva propuesta de HBO, Westworld, y las recientes joyas de Netflix, Stranger Things y The Crown.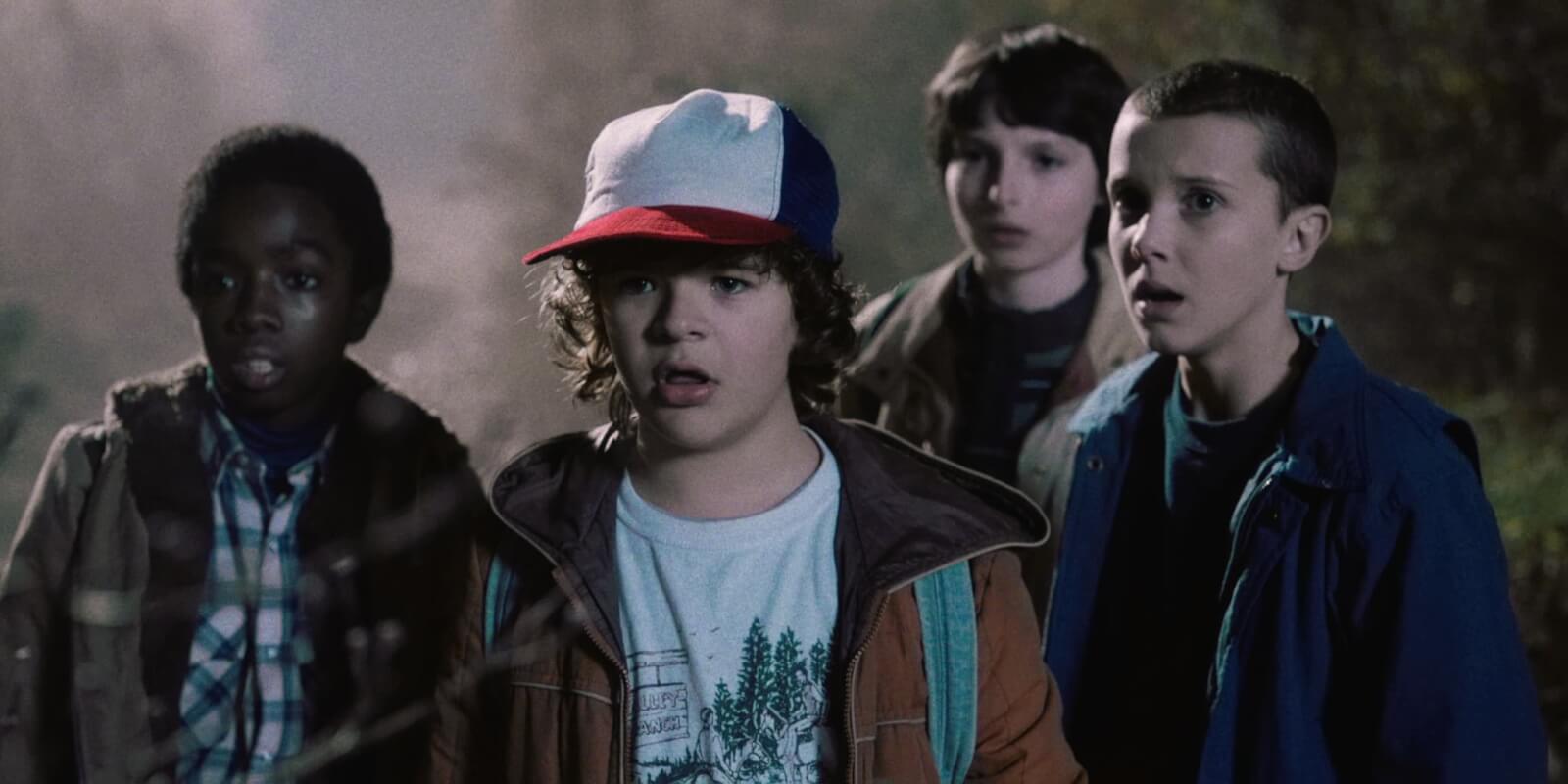 En cuanto a los nominados a mejor actor de serie dramática no hay sorpresas, a excepción tal vez Sam Heughan de Outlander, quien por primera vez está nominado a un Critics' Choice. El resto, son los usuales. Matthew Rhys de The Americans, que viene repitiendo nominación desde el 2013; Bob Odenkirk de Better Call Saul, Liev Schreiber de Ray Donovan, Rami Malek por Mr. Robot, y por supuesto, Kevin Spacey por su papel en House of Cards.A la categoría de mejor actriz de drama también se le suma una intérprete de Outlander, Caitriona Balfe. Mientras por otro lado, puede que Tatiana Maslany la tenga más difícil este año, igualmente Keri Russell. Ya que aparte de las veteranas Robin Wright y Viola Davis, también llega Evan Rachel Wood de Westworld haciéndose un espacio entre las favoritas.
Y después de ver el trabajo de esta última, hay que decir que su nominación no es nada sorpredente.En cuanto a los secundarios, nuevamente Game of Thrones se mete de lleno con Peter Dinklage, Kit Harington, Emilia Clarke, y Lena Headey. Incluyendo también a Christian Slater de Mr. Robot, y a John Lithgow de The Crown. Mientras que en mejor invitado, aunque hubo varios que se destacaron mucho, ninguno ha sido tan memorable como Jeffrey Dean Morgan (Negan) de The Walking Dead.
Con respecto a la comedia, Transparent y Orange is the New Black salen de la palestra para darle paso a Fleabag y Atlanta, ganándose un puesto entre Veep y Silicon Valley (ambas de HBO), Modern Family, y Black-ish.Por el lado de las miniseries y películas para TV, la categoría de mejor actor la acaparan Bryan Cranston por su papel en All the Way, Benedict Cumberbatch como Sherlock en el episodio The Abominable Bride, Cuba Gooding Jr. por su interpretación como O.J. Simpson en American Crime Story, y Tom Hiddleston por su rol en The Night Manager.
Aunque quién sabe y da la sorpresa Tim Matheson por Killing Reagan.Mientras que la categoría femenina protagonista de miniseries o películas para televisión la domina Sarah Paulson por American Crime Story, y tal vez Kerry Washington por su papel en Confirmation.
LISTA DE NOMINADOS – CRITICS' CHOICE AWARDS
MEJOR SERIE DRAMÁTICA
Better Call Saul
Game of Thrones
Mr. Robot
Stranger Things
The Crown
This Is Us
WestworldMEJOR ACTOR – SERIE DRAMA
Sam Heughan, Outlander
Rami Malek, Mr. Robot
Bob Odenkirk, Better Call Saul
Matthew Rhys, The Americans
Liev Schreiber, Ray Donovan
Kevin Spacey, House of Cards
MEJOR ACTRIZ – SERIE DRAMA
Caitriona Balfe, Outlander
Viola Davis, How to Get Away With Murder
Tatiana Maslany, Orphan Black
Keri Russell, The Americans
Evan Rachel Wood, Westworld
Robin Wright, House of Cards
MEJOR ACTOR SECUNDARIO – SERIE DRAMA
Peter Dinklage, Game of Thrones
Kit Harington, Game of Thrones
John Lithgow, The Crown
Mandy Patinkin, Homeland
Christian Slater, Mr. Robot
Jon Voight, Ray Donovan
MEJOR ACTRIZ SECUNDARIA – SERIE DRAMA
Christine Baranski, The Good Wife
Emilia Clarke, Game of Thrones
Lena Headey, Game of Thrones
Thandie Newton, Westworld
Maura Tierney, The Affair
Constance Zimmer, UnREAL
MEJOR INVITADO – SERIE DRAMA
Mahershala Ali, House of Cards
Lisa Bonet, Ray Donovan
Ellen Burstyn, House of Cards
Michael J. Fox, The Good Wife
Jared Harris, The Crown
Jeffrey Dean Morgan, The Walking Dead
MEJOR SERIE DE COMEDIA
Atlanta
Black-ish
Fleabag
Modern Family
Silicon Valley
Unbreakable Kimmy Schmidt
Veep
MEJOR ACTOR – SERIE DE COMEDIA
Anthony Anderson, Black-ish
Will Forte, The Last Man on Earth
Donald Glover, Atlanta
Bill Hader, Documentary Now!
Patrick Stewart, Blunt Talk
Jeffrey Tambor, Transparent
MEJOR ACTRIZ SECUNDARIA – SERIE DE COMEDIA
Julie Bowen, Modern Family
Anna Chlumsky, Veep
Allison Janney, Mom
Jane Krakowski, Unbreakable Kimmy Schmidt
Judith Light, Transparent
Allison Williams, Girls
MEJOR ACTRIZ – SERIE DE COMEDIA
Ellie Kemper, Unbreakable Kimmy Schmidt
Julia Louis-Dreyfus, Veep
Kate McKinnon, Saturday Night Live
Tracee Ellis Ross, black-ish
Phoebe Waller-Bridge, Fleabag
Constance Wu, Fresh Off the Boat
MEJOR ACTOR SECUNDARIO – SERIE DE COMEDIA
Louie Anderson, Baskets
Andre Braugher, Brooklyn Nine-Nine
Tituss Burgess, Unbreakable Kimmy Schmidt
Ty Burrell, Modern Family
Tony Hale, Veep
T.J. Miller, Silicon Valley
MEJOR INVITADO – SERIE DE COMEDIA
Alec Baldwin, Saturday Night Live
Christine Baranski, The Big Bang Theory
Larry David, Saturday Night Live
Lisa Kudrow, Unbreakable Kimmy Schmidt
Liam Neeson, Inside Amy Schumer
MEJOR SERIE ANIMADA
Archer
Bob's Burgers
BoJack Horseman
Son of Zorn
South Park
The Simpsons
MEJOR REALITY COMPETITIVO
America's Got Talent
MasterChef Junior
RuPaul's Drag Race
Skin Wars
The Amazing Race
The Voice
MEJOR TALK SHOW
Full Frontal With Samantha Bee
Jimmy Kimmel Live!
Last Week Tonight With John Oliver
The Daily Show With Trevor Noah
The Late Late Show with James Corden
The Tonight Show Starring Jimmy Fallon
MEJOR ANIMADOR DE REALITY
Ted Allen, Chopped
Tom Bergeron, Dancing With the Stars
Anthony Bourdain, Anthony Bourdain: Parts Unknown
Nick Cannon, America's Got Talent
Carson Daly, The Voice
RuPaul, RuPaul's Drag Race
MEJOR PELÍCULA O MINISERIE
All the Way
Confirmation
Killing Reagan
Roots
The Night Manager
The People v. O.J. Simpson: American Crime Story
MEJOR ACTOR DE MINISERIE O PELÍCULA DE TV
Bryan Cranston, All the Way
Benedict Cumberbatch, Sherlock: The Abominable Bride
Cuba Gooding Jr., The People v. O.J. Simpson: American Crime Story
Tom Hiddleston, The Night Manager
Tim Matheson, Killing Reagan
MEJOR ACTOR SECUNDARIO DE MINISERIE O PELÍCULA DE TV
Sterling K. Brown, The People v. O.J. Simpson: American Crime Story
Lane Garrison, Roots
Frank Langella, All the Way
Hugh Laurie, The Night Manager
John Travolta, The People v. O.J. Simpson: American Crime Story
Forest Whitaker, Roots
MEJOR ACTRIZ DE MINISERIE O PELÍCULA DE TV
Olivia Colman, The Night Manager
Felicity Huffman, American Crime
Cynthia Nixon, Killing Reagan
Sarah Paulson, The People v. O.J. Simpson: American Crime Story
Lili Taylor, American Crime
Kerry Washington, Confirmation
MEJOR ACTRIZ SECUNDARIA EN MINISERIE O PELÍCULA DE TV
Elizabeth Debicki, The Night Manager
Regina King, American Crime
Sarah Lancashire, The Dresser
Melissa Leo, All the Way
Anna Paquin, Roots
Emily Watson, The Dresser