Los Critics' Choice Awards son los premios otorgados por la crítica cinematográfica especializada, específicamente por la Broadcast Film Critics Association. Quienes reconocen la excelencia del cine y la TV de cada año. Por lo tanto, los ganadores de esta ceremonia (en cuanto a cine, por supuesto) tienen mucho chance para los Oscars.
Esta edición de los Critics' Choice estuvo conducida por T.J. Miller (Erlich Bachman en Silicon Valley) y la verdad no estuvo nada mal. Por otro lado, se premió a Ryan Reynolds como el enterteiner del año, además de su papel por el anti-héroe, Deadpool.
Pero volviendo al tema de los Oscars, luego de ganar el premio de la crítica, Natalie Portman por la película de Pablo Larraín, Jackie; Casey Affleck por Manchester by the Sea, Viola Davis por su emotivo papel en Fences, y Mahershala Ali por Moonlight (película que obtuvo 9 nominaciones en total), estos van casi seguros en rumbo a los Oscars. Esperemos que sí.
Mientras el premio a la Mejor Película del Año se lo lleva La La Land, que se va con las manos llenas, también con mejor fotografía, montaje, dirección artística, banda sonora, guión, y hasta director. Sin duda Damien Chazelle (también director de Whiplash) ya tiene aseguradas con La La Land sus nominaciones por parte de La Academia. Por otro lado, Arrival, la película de Denis Villaneuve (director de Sicario, Enemy) gana como mejor película de ciencia ficción y también suena fuerte para los Oscars.
El premio a la mejor película de animación se lo lleva Zootopia, y para nadie es sorpresa, aunque muchos apostaban por Kubo and the Two Strings. Porque la verdad es que Finding Dory mordió el polvo ante esas dos, quizás también hasta por Moana y La Tortue Rouge. Pero no, Finding Dory todavía sigue siendo cien veces mejor que la decepcionante Trolls, que ni debía tener lugar ahí.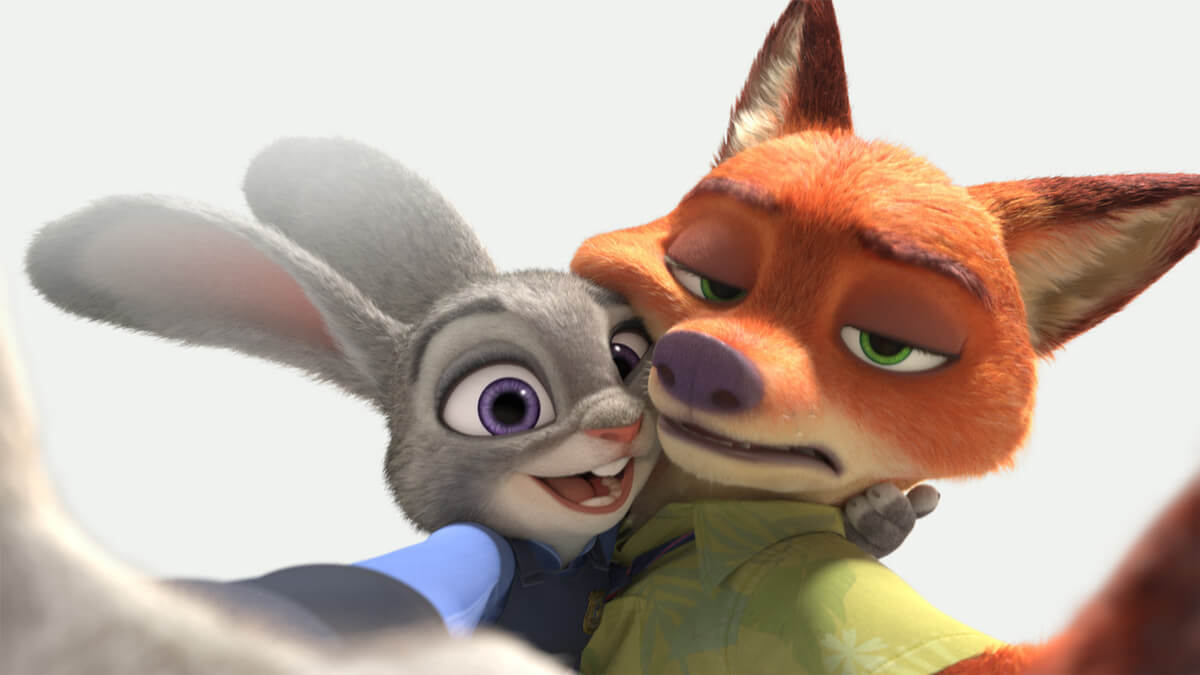 En Mejor Película de Habla No Inglesa triunfa Elle (del director de Robocop, Total Recall, y Basic Instict) ante la coreana The Handmaiden, la del afamado director iraní Asghar Farhadi, The Salesman, y ante una de las favoritas de Cannes, Toni Erdmann.
Ahora, hablando un poco sobre los premios de la televisión… como era de esperarse, Game of Thrones se lleva el reconocimiento a la mejor serie del año. Ninguna sorpresa en la parte de drama, incluso ante tremendas temporadas y propuestas nuevas, lo de Game of Thrones ya se sabía. Sin embargo, en cuanto a comedia, hay que decir que fue mucho más inesperado. Silicon Valley se corona como mejor serie de comedia ante la que muchos dábamos por ganadora, Veep. Pero bravo por Silicon Valley, una serie verdaderamente muy disfrutable de HBO.
Mientras que Evan Rachel Wood se lleva el galardón a la mejor actriz por su excelente actuación en Westworld, quien desde el principio brinda un trabajo impecable, y aquí está su recompensa (quizá uno de varios premios que están por venir). Y la mejor actriz secundaria también se lo lleva Westworld con Thandie Newton, sin duda muy merecido. Lo sentimos Lena Headey (Cersei).
En las categorías masculinas de drama se llevan el Critics' Choice Bob Odenkirk como mejor actor principal. Una verdeadera sorpresa, muchos apostarían por Rami Malek de Mr. Robot o Kevin Spacey de House of Cards, pero vaya que Odenkirk lo tiene merecido por su carismático personaje en Better Call Saul. Y otra tremenda sorpresa en mejor actor secundario, que fue para John Lithgow por la serie de Netflix, The Crown. Mientras que lo que sí era de esperarse, Jeffrey Dean Morgan se lleva el premio al mejor actor invitado por su tan hablado personaje (Negan) en The Walking Dead.
American Crime Story: The People v. O.J. Simpson se va nuevamente con varios galardones, desde mejor actor principal para Courtney B. Vance, secundario para Sterling K. Brown, mejor actriz para Sarah Paulson, hasta mejor miniserie del año. Y es que innegablemente esta serie de FX cuenta con un elenco que verdaderamente se luce.
Definitivamente esta ceremonia de los Critics' Choice fue una premiación de varios galardones que ya eran de esperarse, pero también unas cuantas sorpresas. Dichos los ganadores, nos toca esperar como continúa la temporada de premios, y sobre todo, ver quiénes van en camino a los premios más esperados de todos, los Oscar.
GANADORES DEL CINE – CRITICS' CHOICE AWARDS
MEJOR PELÍCULA
La La Land GANADORA
Arrival
Fences
Hacksaw Ridge
Hell or High Water
Lion
Loving
Manchester By The Sea
Moonlight
Sully
MEJOR DIRECTOR
Damien Chazelle – La La Land GANADOR

Mel Gibson – Hacksaw Ridge
Barry Jenkis – Moonlight
Kenneth Lonergan – Manchester By The Sea
David Mackenzie – Hell or High Water
Denis Villeneuve – Arrival
Denzel Washington – Fences
MEJOR ACTOR
Casey Affleck – Manchester By The Sea GANADOR

Joel Edgerton – Loving
Andrew Garfield – Hacksaw Ridge
Ryan Gosling – La La Land
Tom Hanks – Sully
Denzel Washington – Fences
MEJOR ACTRIZ
Natalie Portman – Jackie GANADORA

Amy Adams – Arrival
Anette Bening – 20th Century Women
Isabelle Huppert – Elle
Ruth Negga – Loving
Emma Stone – La La Land
MEJOR ACTOR SECUNDARIO
Mahershala Ali – Moonlight GANADOR

Jeff Bridges – Hell or High Water
Ben Foster – Hell or High Water
Lucas Hedges – Manchester By The Sea
Dev Patel – Lion
Michael Shannon – Nocturnal Animals
MEJOR ACTRIZ SECUNDARIA
Viola Davis – Fences GANADORA

Greta Gerwig – 20th Century Women
Naomie Harris – Moonlight
Nicole Kidman – Lion
Janelle Monae – Hidden Figures
Michelle Williams – Manchester By The Sea
MEJOR ACTOR JOVEN
Lucas Hedges – Manchester By The Sea GANADOR

Alex Hibbert – Moonlight
Lewis MacDougall – A Monster Calls
Madina Nalwanga – Queen of Katwe
Sunny Pawar – Lion
Hailee Steinfeld – Edge of Seventeen
MEJOR REPARTO
Moonlight GANADOR
20th Century Women
Fences
Hell or High Water
Hidden Figures
Manchester By The Sea
MEJOR GUIÓN ORIGINAL
La La Land GANADOR
Manchester By The Sea GANADOR
Moonlight
The Lobster
Loving
Hell or High Water
MEJOR GUIÓN ADAPTADO

Arrival GANADOR
Lion
Nocturnal Animals
Fences
Sully
Hidden Figures
MEJOR FOTOGRAFÍA
La La Land GANADOR
Jackie
Moonlight
Nocturnal Animals
Arrival
MEJOR DIRECCIÓN ARTÍSTICA
La La Land GANADORA
Arrival
Fantastic Beasts and Where to Find Them
Jackie
Live by Night
MEJOR MONTAJE
La La Land GANADOR
Hacksaw Ridge
Sully
Moonlight
Arrival
MEJOR VESTUARIO
Jackie GANADOR
Fantastic Beasts and Where to Find Them
Florence Foster Jenkins
Allied
Love & Friendship
La La Land
MEJOR MAQUILLAJE
Jackie GANADOR
Doctor Strange
Fantastic Beasts and Where to Find Them
Hacksaw Ridge
Star Trek Beyond
MEJORES EFECTOS VISUALES
The Jungle Book GANADOR
A Monster Calls
Arrival
Doctor Strange
Fantastic Beasts and Where to Find Them
MEJOR PELÍCULA DE ANIMACIÓN
Zootopia GANADORA
Finding Dory
Kubo an the Two Strings
Moana
The Red Turtle
Trolls
MEJOR PELÍCULA DE ACCIÓN
Hacksaw Ridge GANADORA
Captain America: Civil War
Deadpool
Doctor Strange
Jason Bourne
MEJOR PELÍCULA DE CIENCIA FICCIÓN/ TERROR
Arrival GANADORA
10 Cloverfield Lane
Doctor Strange
Don't Breathe
Star Trek: Beyond
The Witch
MEJOR ACTOR EN UNA PELÍCULA DE ACCIÓN
Andrew Garfield – Hacksaw Ridge GANADOR
Benedict Cumberbatch – Doctor Strange
Matt Damon – Jason Bourne
Chris Evans – Captain America: Civil War

Ryan Reynolds – Deadpool
MEJOR ACTRIZ EN UNA PELÍCULA DE ACCIÓN
Margot Robbie – Suicide Squad GANADOR
Gal Gadot – Batman v Superman: Dawn of Justice
Scarlett Johansson – Captain America: Civil War

Tilda Swinton – Doctor Strange
MEJOR PELÍCULA DE COMEDIA
Deadpool GANADORA
Central Intelligence
Don't Think Twice
Edge of Seventeen
Hail, Caesar!
The Nice Guys
MEJOR ACTOR EN UNA COMEDIA
Ryan Reynolds – Deadpool GANADOR
Ryan Gosling – The Nice Guys
Hugh Grant – Florence Foster Jenkins
Dwayne Johnson – Central Intelligence
Viggo Mortensen – Captain Fantastic

MEJOR ACTRIZ EN UNA COMEDIA
Meryl Streep – Florence Foster Jenkins GANADORA
Kate Beckinsale – Love & Friendship
Sally Field – Hello, My Name Is Doris
Kate McKinnon – Ghostbusters
Hailee Steinfeld – The Edge of Seventeen

MEJOR PELÍCULA DE HABLA NO INGLESA
Elle GANADORA
The Handmaiden
Julieta
Neruda
The Salesman
Toni Erdmann
MEJOR CANCIÓN
La La Land: City of Stars GANADORA
La La Land: Audition
Trolls: Can't Stop the Feeling
Sing Street: Drive it Like You Stole It
Moana: How Far I'll Go
Rules Don't Apply: The Rules Don't Apply
MEJOR BANDA SONORA
La La Land GANADORA
Moonlight
Arrival
Jackie
Lion
GANADORES DE LA TV – CRITICS' CHOICE AWARDS
MEJOR SERIE DRAMÁTICA
Better Call Saul
Mr. Robot
Stranger Things
The Crown
Westworld
MEJOR ACTOR – SERIE DRAMA
Sam Heughan, Outlander
Rami Malek, Mr. Robot
Bob Odenkirk, Better Call Saul GANADOR
Matthew Rhys, The Americans
Liev Schreiber, Ray Donovan
Kevin Spacey, House of Cards
MEJOR ACTRIZ – SERIE DRAMA
Caitriona Balfe, Outlander
Viola Davis, How to Get Away With Murder
Tatiana Maslany, Orphan Black
Keri Russell, The Americans
Evan Rachel Wood, Westworld GANADORA
Robin Wright, House of Cards
MEJOR ACTOR SECUNDARIO – SERIE DRAMA
Peter Dinklage, Game of Thrones
Kit Harington, Game of Thrones
John Lithgow, The Crown GANADOR
Mandy Patinkin, Homeland
Christian Slater, Mr. Robot
Jon Voight, Ray Donovan
MEJOR ACTRIZ SECUNDARIA – SERIE DRAMA
Christine Baranski, The Good Wife
Emilia Clarke, Game of Thrones
Lena Headey, Game of Thrones
Thandie Newton, Westworld GANADORA
Maura Tierney, The Affair
Constance Zimmer, UnREAL
MEJOR INVITADO – SERIE DRAMA
Mahershala Ali, House of Cards
Lisa Bonet, Ray Donovan
Ellen Burstyn, House of Cards
Michael J. Fox, The Good Wife
Jared Harris, The Crown
Jeffrey Dean Morgan, The Walking Dead GANADOR
MEJOR SERIE DE COMEDIA
Atlanta
Black-ish
Fleabag
Modern Family
Silicon Valley GANADORA
Unbreakable Kimmy Schmidt
Veep
MEJOR ACTOR – SERIE DE COMEDIA
Anthony Anderson, Black-ish
Will Forte, The Last Man on Earth
Donald Glover, Atlanta GANADOR
Bill Hader, Documentary Now!
Patrick Stewart, Blunt Talk
Jeffrey Tambor, Transparent
MEJOR ACTRIZ SECUNDARIA – SERIE DE COMEDIA
Julie Bowen, Modern Family
Anna Chlumsky, Veep
Allison Janney, Mom
Jane Krakowski, Unbreakable Kimmy Schmidt GANADORA
Judith Light, Transparent
Allison Williams, Girls
MEJOR ACTRIZ – SERIE DE COMEDIA
Ellie Kemper, Unbreakable Kimmy Schmidt
Julia Louis-Dreyfus, Veep
Kate McKinnon, Saturday Night Live GANADORA
Tracee Ellis Ross, black-ish
Phoebe Waller-Bridge, Fleabag
Constance Wu, Fresh Off the Boat
MEJOR ACTOR SECUNDARIO – SERIE DE COMEDIA
Louie Anderson, Baskets GANADOR
Andre Braugher, Brooklyn Nine-Nine
Tituss Burgess, Unbreakable Kimmy Schmidt
Ty Burrell, Modern Family
Tony Hale, Veep
T.J. Miller, Silicon Valley
MEJOR INVITADO – SERIE DE COMEDIA
Alec Baldwin, Saturday Night Live GANADOR
Christine Baranski, The Big Bang Theory
Larry David, Saturday Night Live
Lisa Kudrow, Unbreakable Kimmy Schmidt
Liam Neeson, Inside Amy Schumer
MEJOR SERIE ANIMADA
Archer
Bob's Burgers
BoJack Horseman GANADORA
Son of Zorn
South Park
The Simpsons
MEJOR REALITY COMPETITIVO
America's Got Talent
MasterChef Junior
RuPaul's Drag Race
Skin Wars
The Amazing Race
The Voice GANADOR
MEJOR TALK SHOW
Full Frontal With Samantha Bee
Jimmy Kimmel Live!
Last Week Tonight With John Oliver
The Daily Show With Trevor Noah
The Late Late Show with James Corden GANADOR
The Tonight Show Starring Jimmy Fallon
MEJOR PELÍCULA O MINISERIE
All the Way
Confirmation
Killing Reagan
Roots
The Night Manager
The People v. O.J. Simpson: American Crime Story GANADORA
MEJOR ACTOR DE MINISERIE O PELÍCULA DE TV
Bryan Cranston, All the Way
Benedict Cumberbatch, Sherlock: The Abominable Bride
Cuba Gooding Jr., The People v. O.J. Simpson: American Crime Story
Courtney B. Vance, The People v. O.J. Simpson: American Crime Story GANADOR
Tom Hiddleston, The Night Manager
Tim Matheson, Killing Reagan
MEJOR ACTOR SECUNDARIO DE MINISERIE O PELÍCULA DE TV
Sterling K. Brown, The People v. O.J. Simpson: American Crime Story GANADOR
Lane Garrison, Roots
Frank Langella, All the Way
Hugh Laurie, The Night Manager
John Travolta, The People v. O.J. Simpson: American Crime Story
Forest Whitaker, Roots
MEJOR ACTRIZ DE MINISERIE O PELÍCULA DE TV
Olivia Colman, The Night Manager
Felicity Huffman, American Crime
Cynthia Nixon, Killing Reagan
Sarah Paulson, The People v. O.J. Simpson: American Crime Story GANADORA
Lili Taylor, American Crime
Kerry Washington, Confirmation
MEJOR ACTRIZ SECUNDARIA EN MINISERIE O PELÍCULA DE TV
Elizabeth Debicki, The Night Manager
Regina King, American Crime GANADORA
Sarah Lancashire, The Dresser
Melissa Leo, All the Way
Anna Paquin, Roots
Emily Watson, The Dresser